Music
We use the Charanga Musical School School Scheme to teach our music curriculum.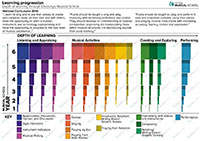 The Charanga Musical School Scheme provides teachers with week-by-week lessons for each year group in the school from ages 5-11.
The learning within this Scheme is based on: Listening and Appraising; Musical Activities — creating and exploring; and Singing and Performing. Everything is clearly and simply explained and the planning support is extensive.